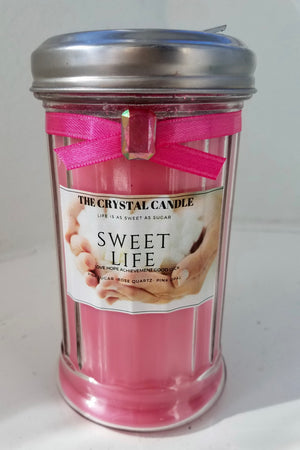 Life Is Sweet Crystal Candle
Sale price Price $19.99 Regular price
Life is sweet when you live from the heart. When you live in love and gratitude, the world opens up for you. 
Made with Pink Opal. Use This candle to increase love, hope, achievement, and good luck in your life. 
Scent Pink Sugar
Highly scented and Hand Poured into a novelty sugar container. Super Fun!